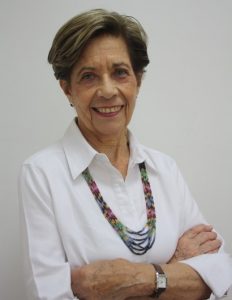 Prof. Beatrice Ávalos
Professor and researcher at the University of Chile's Institute of Advanced Studies in Education, charged with its teachers' research strand.     Ph. D. Saint Louis University, USA.  In 2013 was awarded the National Prize for Educational Sciences in Chile.  Main research areas include teachers, educational policies, comparative education.   Has directed and published studies on the teaching profession, teacher education and education policies with a focus on less developed countries ranging from Papua New Guinea to Latin America including Bolivia, Guatemala and Perú, as well as work with researchers in Argentina and Uruguay, Portugal and South Africa.  She is member of the International Institute for Educational Planning (IIEP)'s Research Advisory Council, and part of the international boards of Teaching and Teacher Education, British Education Research Journal, International Journal of Educational Development.  Journal articles, besides her very much cited one on teacher professional development in Teaching and Teacher Education (2011), cover teacher policy in Chile and Latin America, trajectories of Chilean teachers from initial teacher education into schools and  school-based teacher collaboration involving Chilean and Portuguese researchers.   Among her recent book publications are Héroes o Villanos:  La Profesión Docente en Chile (2013), a national study on how teachers view their profession and working experiences, as well as reviews on beginning teachers' research in Loughran, J, and Hamilton, M.L., Eds. (2016), International Handbook of Teacher Education and with P. Razquin on teacher education international policy in Clandinin, D.J. and Husu, J., Eds.  (2017), The Sage Handbook of Research on Teacher Education.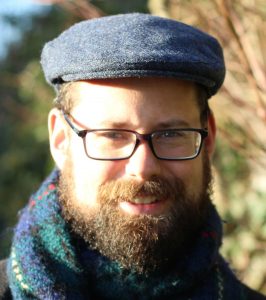 Prof. Ian Greer
Ian Greer teaches and carries out research on work, welfare, and labor activism in Europe and North America. He is co-author of The Marketization of Employment Services and the Dilemmas of Europe's Work-First Welfare States (2017, Oxford University Press) and has published articles in British Journal of Industrial Relations, European Journal of Industrial Relations, Industrial Relations, Industrial & Labor Relations Review, Journal of European Social Policy, Politics & Society, Organization Studies, Social Science & Medicine, and Work Employment & Society. He has examined neoliberal reforms in employment services and health systems, as well as union responses to outsourcing, offshoring, migration, and privatization. Prior to working at Cornell he worked for nearly 10 years based in England, first as a research fellow at Leeds University and then as a professor at the University of Greenwich. He has had visiting positions in Aix-en-Provence, Berlin, Cologne, Chemnitz, Jena, Paris, and Sydney. Before entering academia he worked in the US trade union movement.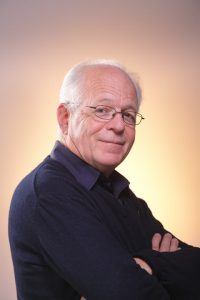 Prof. Claude Lessard
Pendant 40 ans, Claude Lessard a été professeur de sociologie de l'éducation à la Faculté des sciences de l'éducation de l'Université de Montréal, dont il a été le doyen de 1991 à 1995. . Après avoir obtenu un baccalauréat et une maîtrise à l'Université de Montréal, il a obtenu, en 1975, un doctorat de l'Institut d'études pédagogiques de l'Ontario de l'Université de Toronto. Il s'est intéressé à la sociologie et à la psychosociologie du travail enseignant et du corps enseignant, et à l'analyse des politiques éducatives et du changement en éducation. Cofondateur du Centre de recherche interuniversitaire sur la formation et la profession enseignante (CRIFPE), Il s'est intéressé à la sociologie et à la psychosociologie du travail enseignant et du corps enseignant, et à l'analyse des politiques éducatives et du changement en éducation. Membre de l'Académie des sciences sociales (Société royale du Canada), il a été titulaire d'une Chaire de recherche du Canada portant les métiers de l'éducation. De 2011 à 2015, il a été président du Conseil Supérieur de l'éducation du Québec. En 2018, Il a été reçu membre senior de l'ordre d'excellence en éducation du Québec. Il préside actuellement le C.A. du Centre de transfert pour la réussite éducative du Québec (CTREQ), ainsi que le comité consultatif du projet CAR (fondation Chagnon). Il est membre du Conseil National de l'évaluation scolaire de France (CNESCO).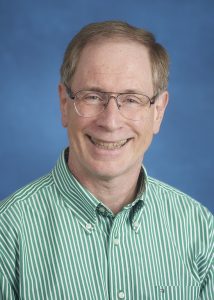 Prof. Gerald LeTendre
Gerry LeTendre is the Harry Lawrence Batschelet II Chair of Educational Administration at The Pennsylvania State University.  He is the co- editor of The American Journal of Education and also serves on the editorial boards of Educational Researcher and the International Journal of Teacher Leadership.  His current research focuses on how online education and disruptive technologies are shaping the professional status of teachers around the world.  In previous work he focused on teacher work roles, teacher-related policies and issues of quality.  His recent books include The Routledge Handbook of Teacher Quality and Policy (co-edited with M. Akiba); Promoting and Sustaining a Quality Teaching Workforce: Conflict, Convergence and Consensus (co-edited with Alex Wiseman, Emerald Press) and Improving Teacher Quality: The U.S. Teacher Workforce in Global Context (co-authored with Motoko Akiba, Teachers College Press).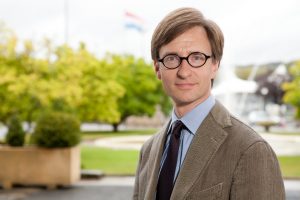 Prof. Justin Powell
Justin J.W. Powell is Professor of Sociology of Education in the Institute of Education & Society at the University of Luxembourg. His comparative institutional analyses chart persistence and change in special and inclusive education, in vocational training and higher education, and in science and research policy. After beginning his career at the Social Science Resarch Council (New York), he has held research fellowships in Germany, Switzerland, and the UK, including Berlin's Max Planck Institute for Human Development; University of Göttingen; LSE, and the Social Science Research Center Berlin (WZB). Award-winning books include Comparing Special Education (Stanford UP, 2011), Barriers to Inclusion (Routledge, 2016), and The Century of Science: The Global Triumph of the Research University (Emerald, 2017).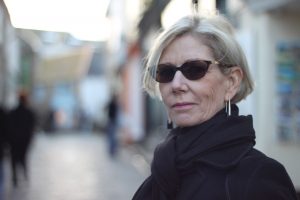 Prof. Susan Robertson
Susan Robertson is Professor of Sociology of Education at the Faculty of Cambridge.  Susan's area of expertise  includes the transformation of education systems as a result of changing governing projects. She has written in teachers' work and how it has been changing as a result of multilateral governing in the education sector.  Susan is also founding editor and Editor in Chief of the journal  Globalisation, Societies and Education.